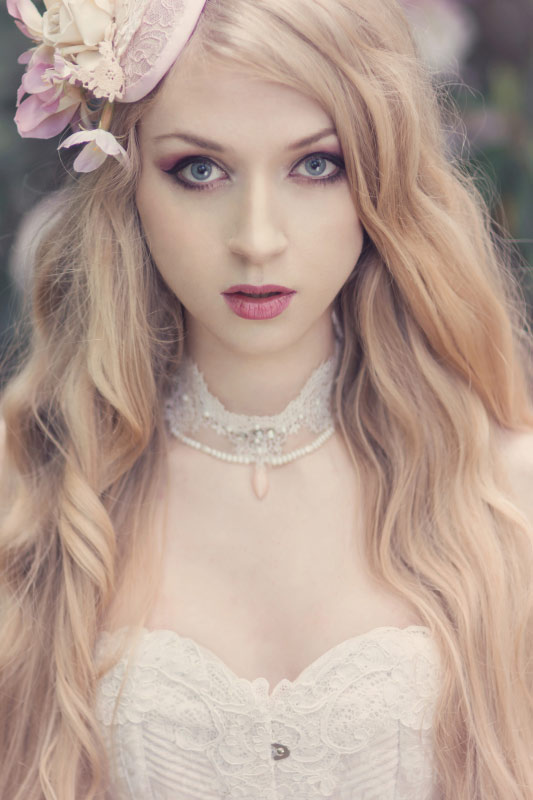 Absentia corset model
To create something has always been my passion. From drawing, writing texts, playing guitar, singing and finally taking pictures (photography). My projects are a result of carefull planning of every detail to work with my vision. I design clothes and accessories that are shown on the photographs well as doing makeup and hair. I also do the work of a photographer (often with the help of my trusty assistant that is an extension of me or using a self timer). Thanks to this the end result is always the way I imagine it and I am self-sufficient as an artist.

My passion for photography has begun in 2010. At first it was limited to modeling and styling. I also worked with many Polish photographers. Thanks to that my passion for photography grew and evolved into creating my own photographs.

I am a big enthusiast of corsetes which are an often reoccurring theme in my photographs. I have been collecting them for over 10 years and my collection counts over 70 corsets that are often designed by me and custom made by talented corsetieres. I constantly keep expanding my knowledge of corsets and I have begun to make my own. I spend my free time running my Veil workshop - a place where most of my creations are made.